Download Course Registration Form

Subscribe for Email Announcements

Resource Training Institute

1188 Winnie Davis CT. NE

Townsend, GA 31331

Phone: (706) 951-5685 mailto:registrar@rtii.org Sales POC: sales@rtii.org

Important Note:

All courses are available on a fixed price basis with the purchase of the minimum number of seats required for delivery. We will bring these courses to your location on your schedule.

Call (706) 951-5685 for info.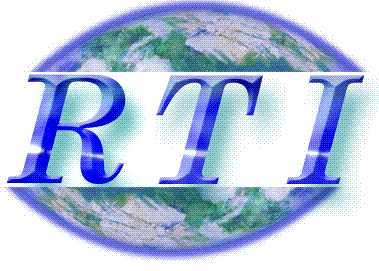 Resource Training Institute
The Professionals Choice for Continuing Education™
Welcome to the RTI Training web site. RTI has been delivering and actively promoting a wide rangeof high quality environmental and restoration, D&D, compliance, waste management, air quality, career development, problem solving training products and consulting services to Federal, State and agencies and industrial clients for over ten years. The University of South Carolina (USC) has approved most of RTI's courses for earning continuing education credit (CEU's). In addition, RTI courses meet USC annual professional development eligibility criteria that many licensed engineers must satisfy. Specific courses are offered in cooperation with EPA HQ - NETI (click here for details). In an effort to provide and make environmental management education and training more accessible to the environmental professional, RTI is offering a full curriculum of courses. All courses are taught by subject matter experts with extensive direct and relevant government and commercial experience. Many of RTI course offerings explore lessons learned through DOE, DOD and EPA-specific examples. Most of the 100 through 400 series courses were developed in cooperation with US Department of Energy and EPA. RTI has and maintains an instructor pool of over 35 subject matter experts and PHDs.

Additional courses in the areas of Air Quality, Hazardous Waste Operations and Emergency Response (HAZWOPER), and ISO 14000-1 are also available. Site consultation is available on request.

Please go to our Courses page to see course descriptions. Our Course Schedule page shows upcoming classes.
All information contained herein is copyrighted and protected under the laws of the United States©.

"Students are strongly encouraged "NOT" to make any travel plans until they receive a confirmation notice for the course delivery."